Who we serve
Our customers define who we are and what we're about
AQF Medical understands the unique challenges of medical device development, and our experienced team can provide you with innovative customised solutions to support your new product development needs. We understand that you aren't just looking for a manufacturer for your products. You want a partner with solutions that improve your competitive advantages and increase your business efficiencies.
We have expertise with a wide range of medical devices including:
Orthopaedic Implants
Wound Care
Blood Filtration
Skin Prep Applicators
Ventilation & Respiratory Filtration
Mammography Pads
Filtering & Wicking Fluids
With a deep understanding of these markets, we are able to provide our customers with comprehensive business solutions and best-in-class products.
Our industry experience and our manufacturing expertise allow us to quickly understand our customer's requirements and to deliver quality products within very short lead-times. We understand the challenges that are faced by medical device companies today and work with our clients to provide innovative, cost effective solutions allowing our customers to compete in the medical device industry.
We offer our customers world class manufacturing capabilities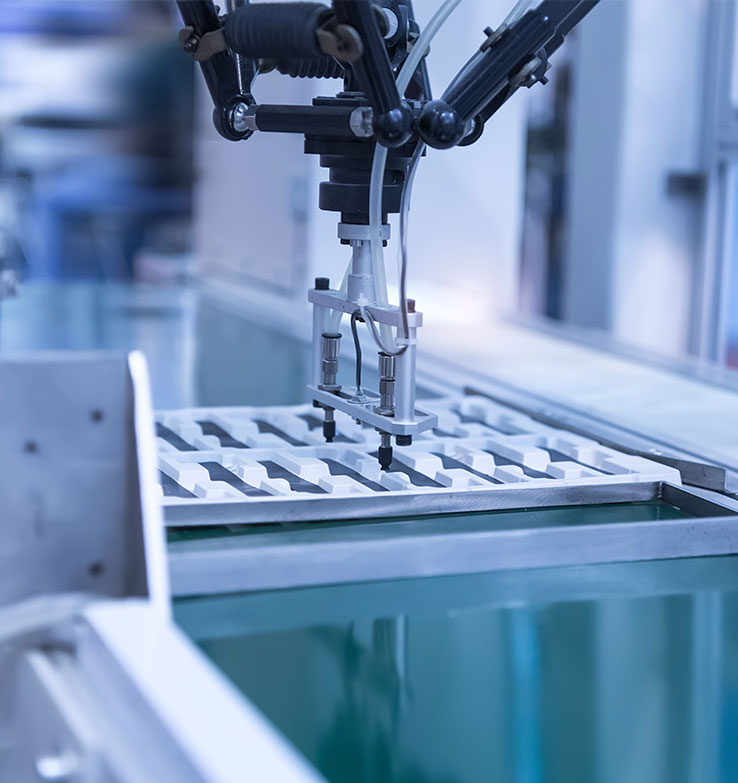 Innovative Solutions for the medical device market
At AQF Medical we design, engineer, optimise, prototype and bring to market innovative foam and thermoplastic components for the medical device market.
Cross linked closed cell polyethylene foam for orthopaedic implant packaging
Reticulated ester & ether based polyurethane foam for NPWT
Heat & Moisture Exchange foams for Anaesthesia and Intensive Care breathing devices
Thermoplastic Polyurethane (TPU) to protect your orthopaedic implant
High absorption foam for Advanced Wound Care dressings
Felted reticulated foams for Surgical Skin Prep Perioperative Patient Care applicators
Soft foam for Mammography Pads