Negative Pressure Wound Therapy Foams
AQF Medical is one of the world's largest fabricators of reticulated polyurethane foam for the Negative Pressure Wound Therapy (NPWT) market. Negative Pressure Wound Therapy systems improve wound healing by removing wound exudate, optimising blood flow, decreasing tissue oedema and bacterial count, and actively promoting tissue granulation.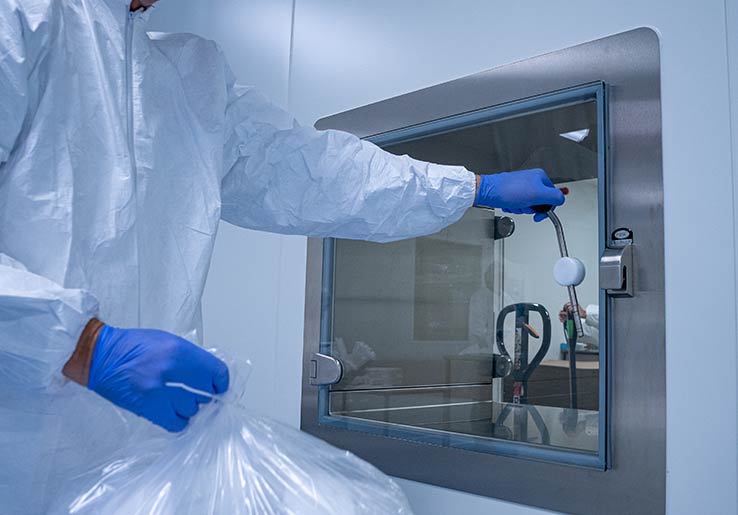 Reticulated Polyurethane Foam
The use of NPWT has been well established in treating a variety of wounds, including;
pressure ulcers
surgical wounds
traumatic wounds
diabetic foot ulcers
skin grafts
Reticulated polyurethane foam with large open cell structure help promote wound healing. The pores that are visible in the foam help to not only move fluid away from the wound base (thus the foam is hydrophobic), but also distributes negative pressure across the wound base.
The properties of the reticulated foam depends on the number of pores per inch (PPI), which is categorized as low (<20 PPI), medium (<50 PPI), or fine pore (100 PPI). The polyurethane foam is used to fill open cavity wounds and can be cut to size to fit wounds, eliminating the need for gauze. A film drape is applied on top of the foam to create a seal around the dressing. Tubing connected to the wound vacuum exits vertically, with the fluid and wound exudates collected in the disposable canister.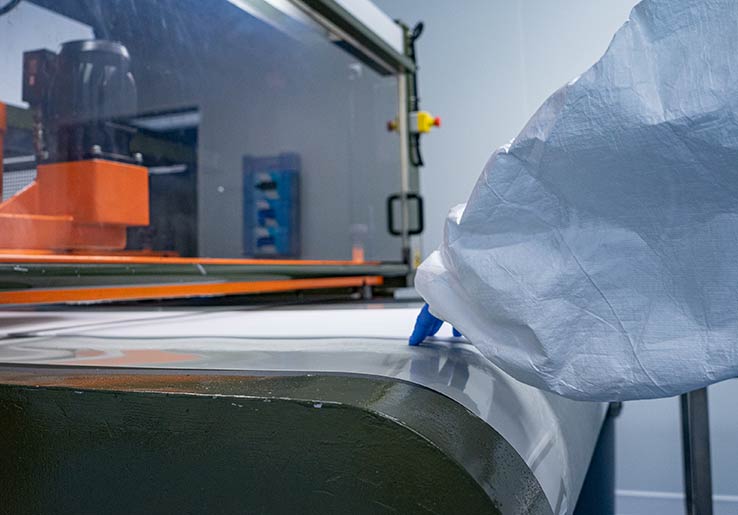 INNOVATION
AQF Medical work with the leading polyurethane manufacturers to develop customised solutions for our customers. We produce a range of foam components for NPWT in a wide variety of sizes and colours and which are suitable for multiple sterilisation methods. The polyurethane foam can also be perforated to increase porosity. AQF Medical also produce specially engineered dressings that combine the benefits of reticulated polyurethane foam with the protective, anti-bacterial properties of silver. The added silver reduces the likelihood of infection. All NPWT components are manufactured in an ISO Class 8 cleanroom environment and our manufacturing facility is ISO 13485 and ISO 9001 certified.