HME Filter Foams
AQF Medical manufacture a range of Heat and Moisture Exchange (HME) foam filters with particular focus on consistent pore size. We develop and manufacture customised HME foam components in a range of sizes, porosities and densities to meet each customer's individual requirements.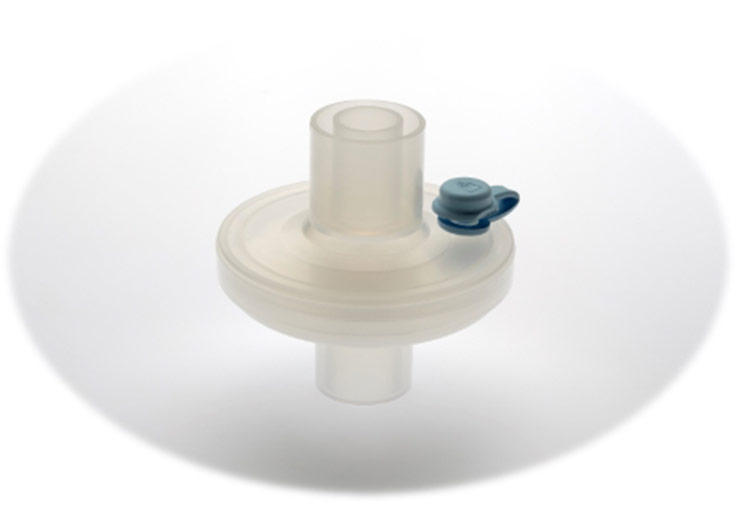 Critical Care Foams
Exchange foam filters are widely used in medical breathing and anaesthesia applications. HME foam filters play an important role in maintaining consistent and controlled oxygen and gas intake in Anesthesia, ICU, Emergency, Neonatal, and Home Care settings. In addition to filtering dust and other larger airborne particles, HMEs preserve some of the moisture and heat inside the respiratory tract and prevent their loss, and adds resistance to the airflow. HME devices used in mechanically ventilated patients are intended to help prevent complications due to drying of the respiratory mucosa, such as mucus plugging and endotracheal tube occlusion. HMEs have been in clinical use for over 30 years.
The HME filter cassettes for heat and moisture exchange, condition the air, improve the quality of speech and are simple to use. The main components of Heat and Moisture Exchange devices are foam, paper, or a substance which acts as a condensation and absorption surface. In mechanically ventilated patients, humidification and suctioning are necessary to manage secretions. Humidification of the inspired gas in mechanical ventilation has been shown to contribute to the prevention of ventilator- associated pneumonia (VAP).
In laryngectomy patients an HME has three purposes:
Heat and Moisture Exchanging capacity,
Resistance
Filtering particles.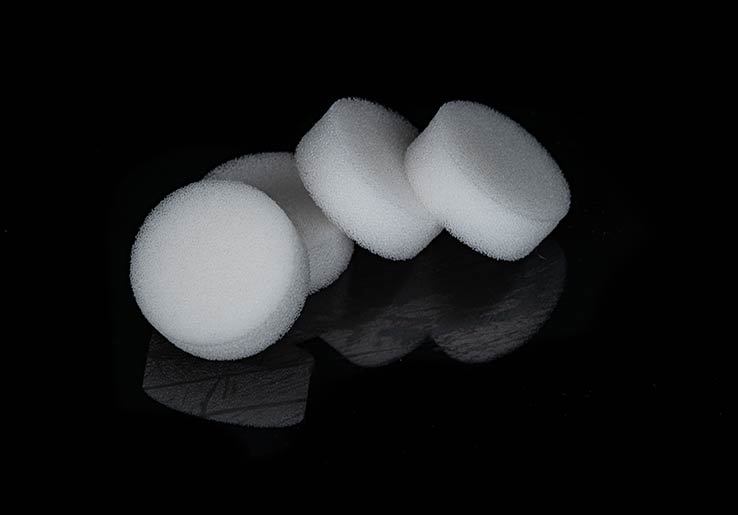 INNOVATION
The porosity and consistency of HME foam is critical in terms of dry airborne filtration efficiency, airflow resistance, and filtration efficiency in the presence of liquid. AQF Medical's technical team can support your new HME product development process and offer a wide range of options in terms of foam selection, size and shape of filter. All of the HME foam filters manufactured by AQF Medical are produced in ISO Class 8 cleanrooms.