Blood Filtration Foams
AQF Medical design and manufacture custom engineered reticulated polyurethane foam filters for the adult and paediatric Oxygenator device market. Our filter products are widely used in blood oxygenators around the world and we manufacture different filter sizes for adult and paediatric applications.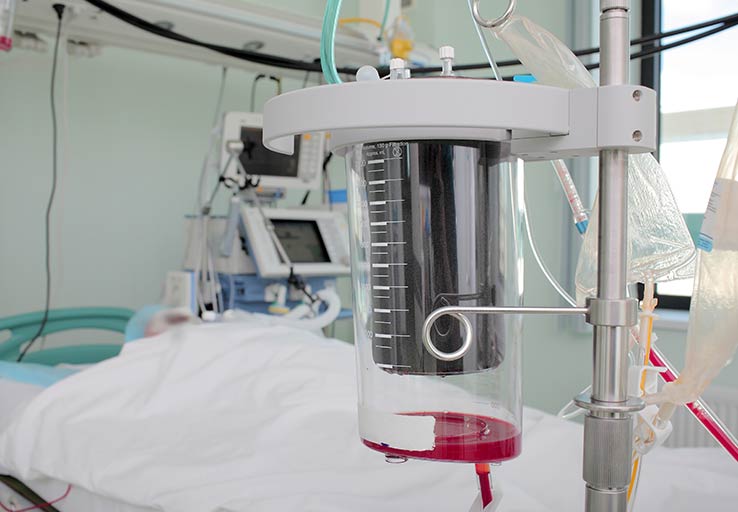 Critical Applications
An oxygenator is a medical device that is capable of exchanging oxygen and carbon dioxide in the blood of a patient during surgical procedures such as open heart surgery. This may necessitate the interruption or cessation of blood flow in the body, a critical organ or major blood vessel. In open heart surgery a heart-lung-machine is used for temporary replacement of the functions of both the heart and the lungs. An oxygenator or artificial lung adds oxygen to the patient's blood and removes carbon dioxide. Blood oxygenators play a critical role in cardiopulmonary bypass allowing clinicians to provide safe and effective perfusion.
Filters can be manufactured using reticulated foams with porosity ranging from 10ppi to 100 ppi (pores per inch). Filters can be single wall or double wall design and different porosity foams can be combined to achieve specific filtration characteristics. Reticulated foams are entirely open cell and do not contain any closed cells, making them ideal for in-depth filtration. The consistent open structure ensures reproducible filtration efficiency.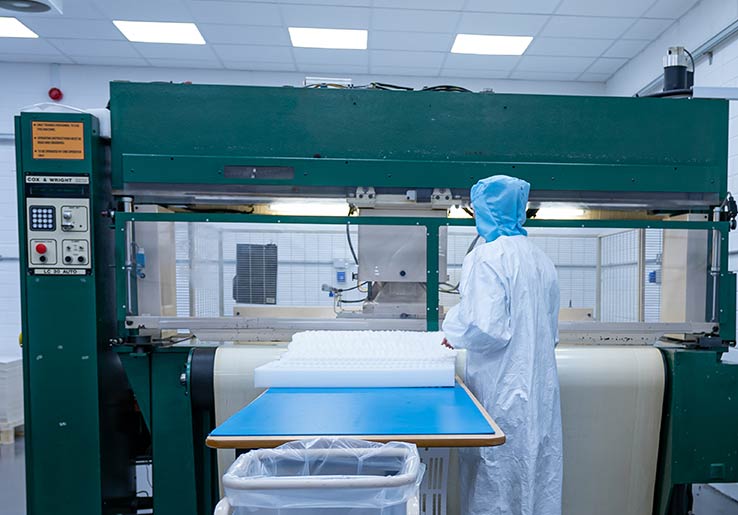 INNOVATION
The porosity of reticulated foam is critical when designing a blood filter device and the AQF Medical engineering team are available to assist you with your material selection. We use different welding technologies such as Heat-Seal, RF and Ultrasonic welding to create filters of different shapes and sizes. AQF Medical filters are manufactured in an ISO Class 8 cleanroom environment and our manufacturing facility is ISO 13485 and ISO 9001 certified.